Organizations
Organizations are shared accounts where groups of people(Businesses or Open source Projects) can collaborate across many projects at once. Owners and administrators of organizations can manage member access to the organization's data and projects with sophisticated security and administrative features. Organizations simplify the management of group-owned repositories and help plan the workflows for business and large open-source projects.
Organizations in Gitopia make it possible for users to do the following:
Groups of people can collaborate across many projects at the same time in organization accounts.
After you create an organization, you can manage its membership either by inviting new members or removing existing members.
You can manage various members' access rights in your organization using the organization settings.
---
Creating a new organization from scratch​
To create a new organization, click on Create an Organization on the testnet Home Page.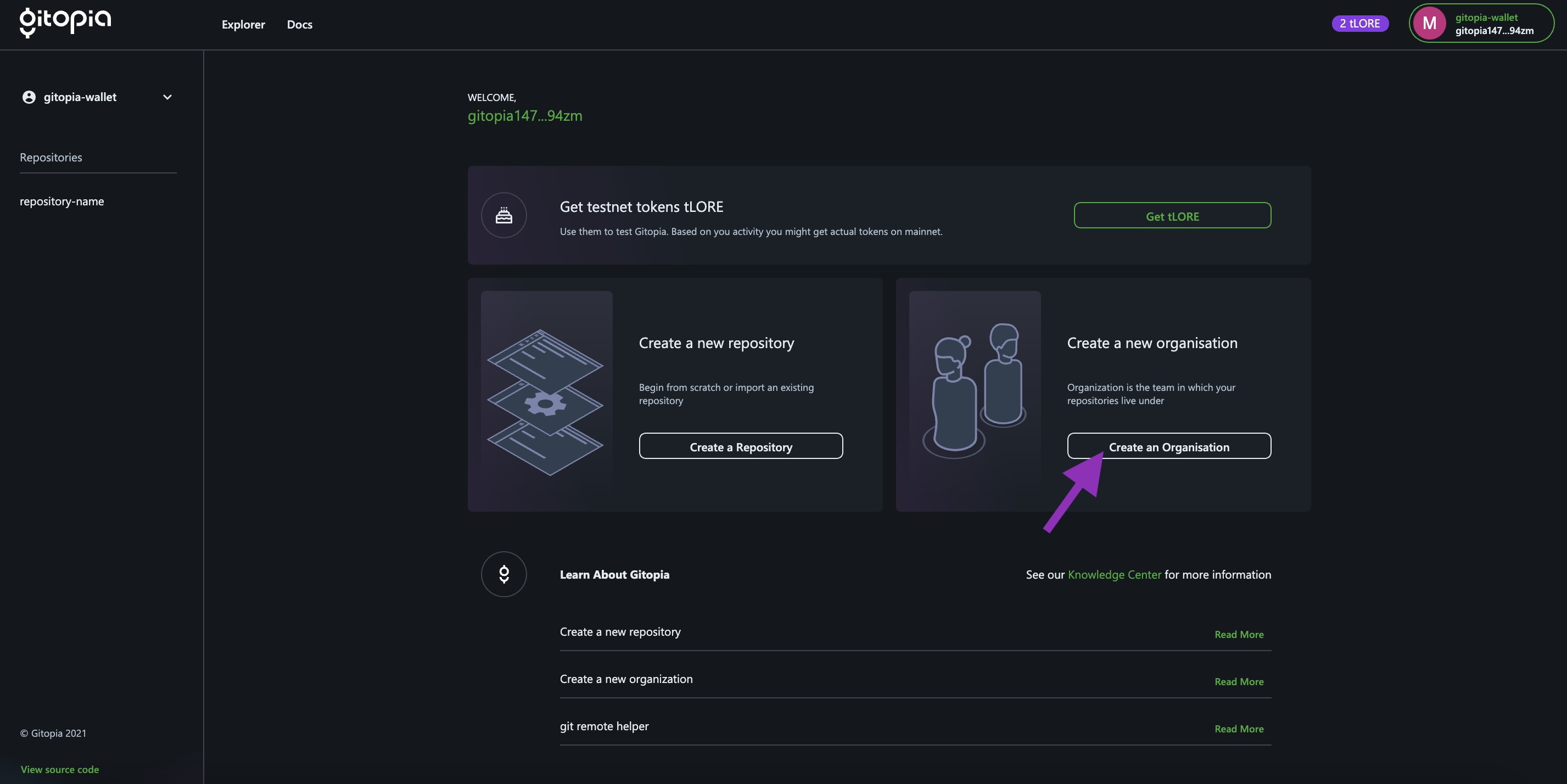 In the resulting page, fill in the Organization Name, Organization Description, and click on Create Organization.

When you create a new organization from scratch, it doesn't have any repositories associated with it. You can add repositories to your organization by creating a new repository in it or transferring an existing repository to your organization account.